To access the Veyo Member Portal, go to member.veyo.com and click Create Account to create a new account or Sign In if you have an account. If you already have an account and you'd like to book a trip, click here. To learn more about creating an account, continue below.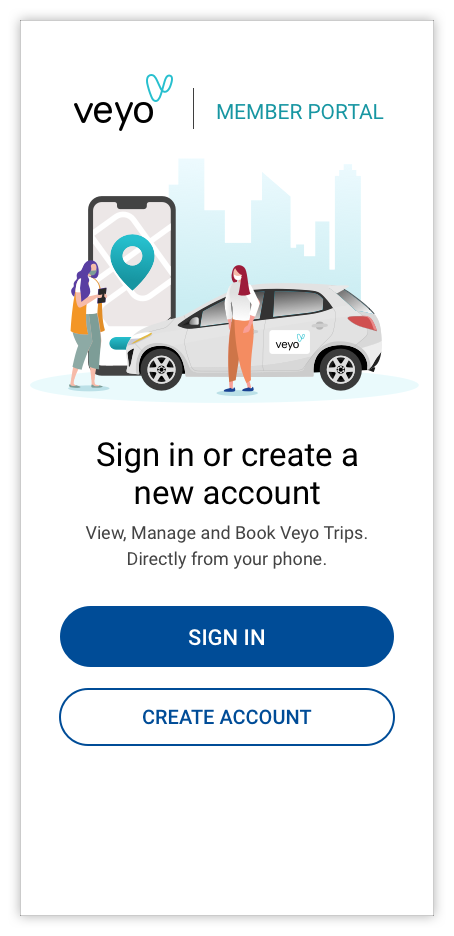 Instructions to Create an Account
1. Tap Create Account to create a New Account. Enter the following information to register:
Member First Name
Member Last Name
Member Medical ID
Member Date of Birth
Email Address - This EMAIL will be used as the user name for future logins. An active email is needed as notifications and updates will be sent to the email address on file.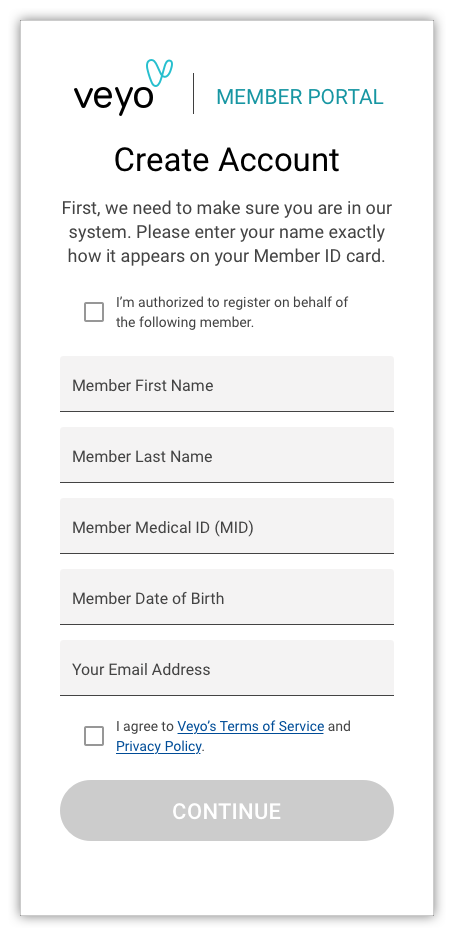 2. Tap Continue to enter a PASSWORD and security questions.
Remember: Your password must be 6 characters long and include one uppercase letter, one special character (such as *, &, or $) and one or more numerical digits.
Tap Activate to complete Account set up.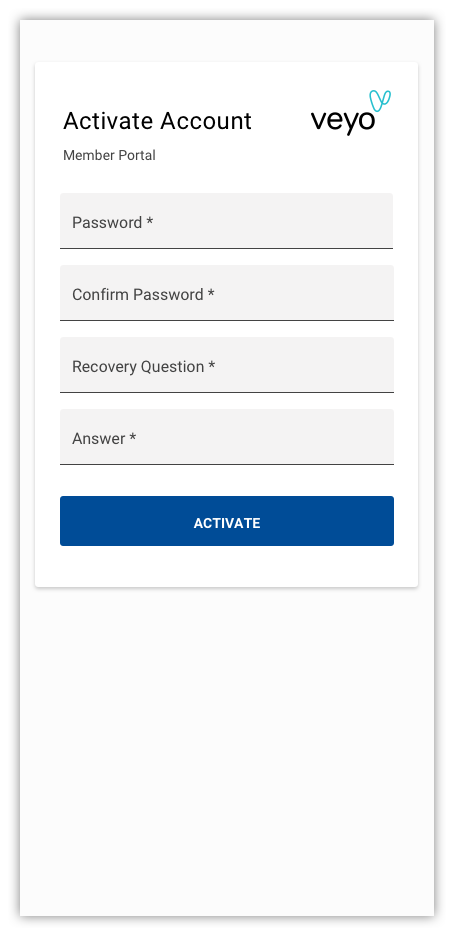 3. Now you are ready to log in. To sign in, enter the EMAIL and PASSWORD used above.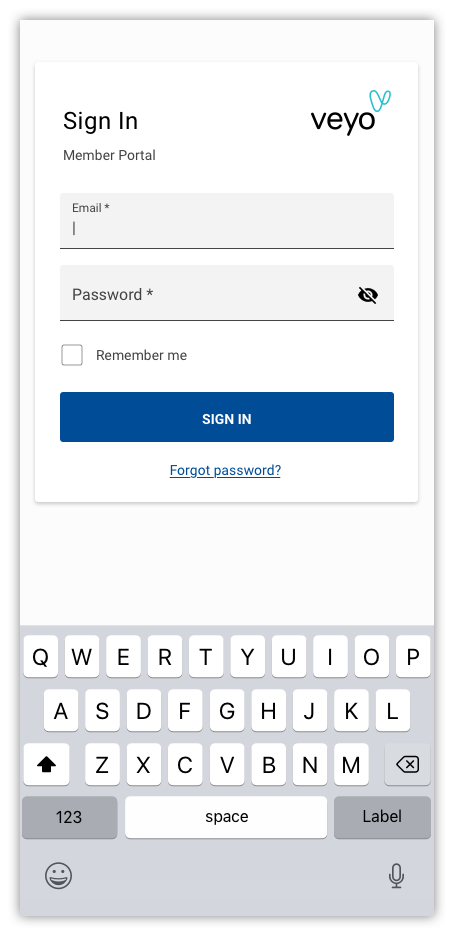 You will also receive a confirmation email of your Member Portal registration to the EMAIL you used to create an account. If you have not received this Welcome Email or need help, please contact us at membersupport@veyo.com. When sending an email, please include your name and health plan information to help us better assist you.