Cancelling a single trip
1. Start from your home screen and tap Manage Trips.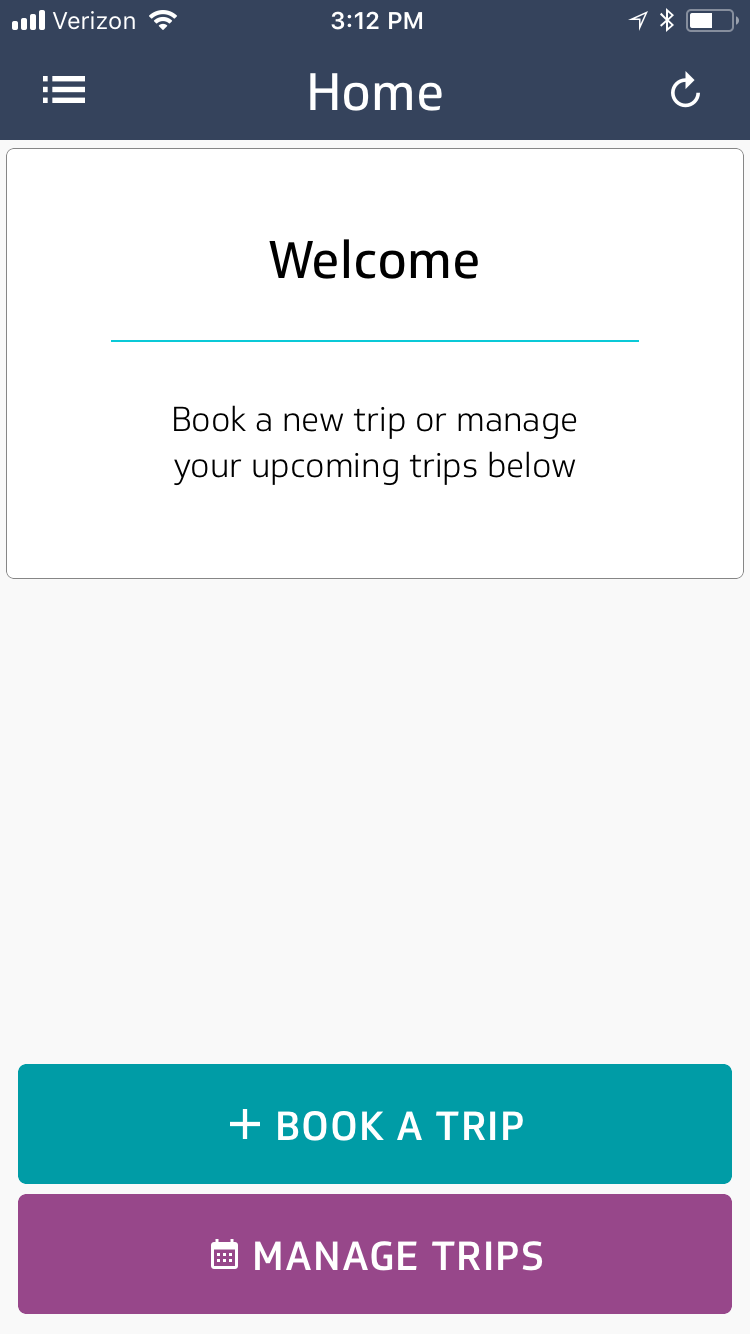 2. Tap on the trip you'd like to cancel.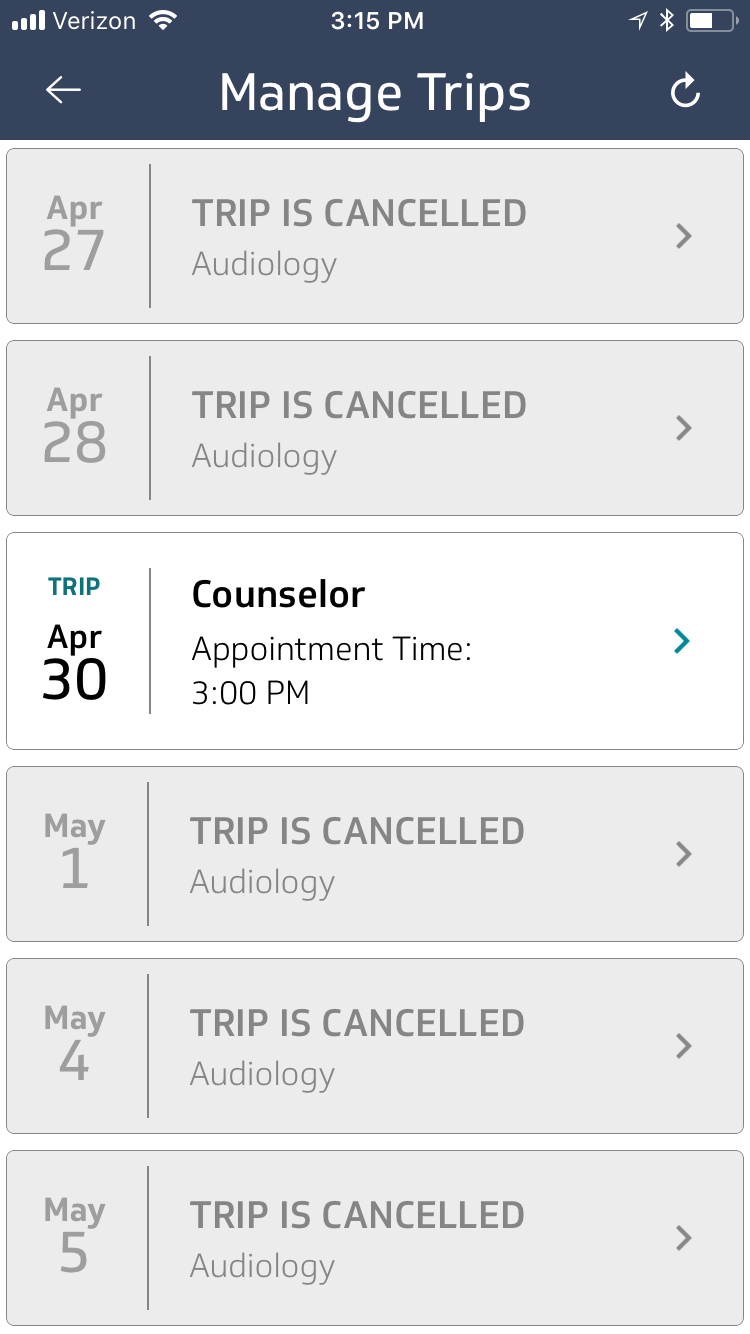 3. Tap Cancel Trip at the bottom of the trip summary screen.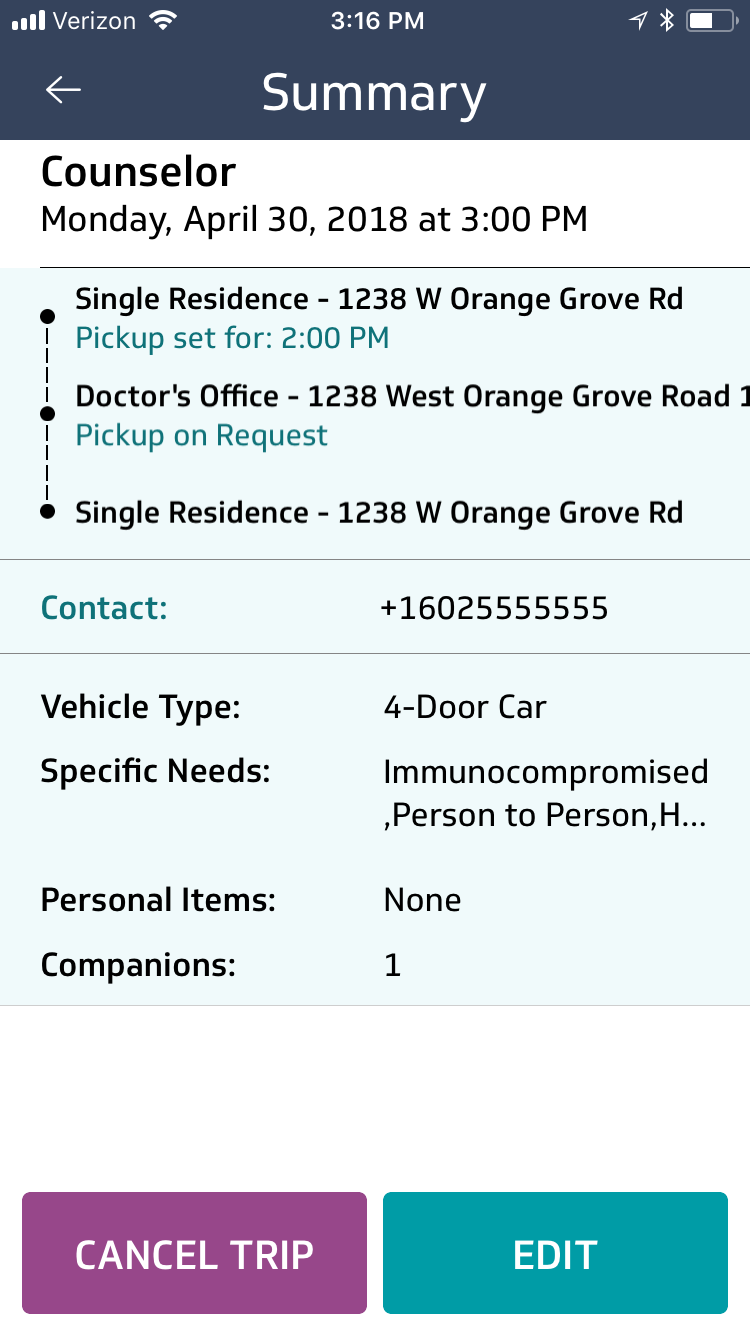 4. You will get a confirmation pop-up, tap Yes to confirm.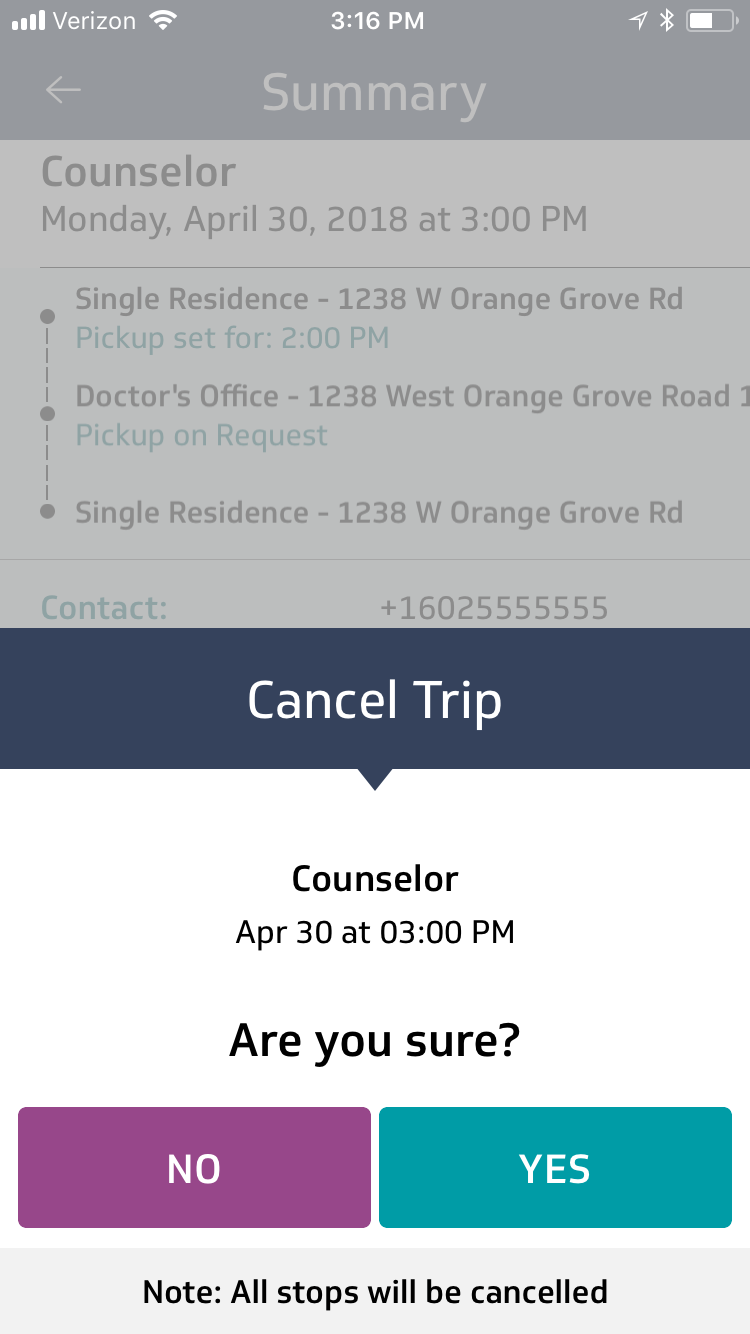 Cancelling a schedule of trips
1. Follow the same steps for cancelling a single trip. From your home screen tap Manage Trips, then select the next trip you have coming up in the schedule you want to cancel. Tap Cancel Trip from the summary screen.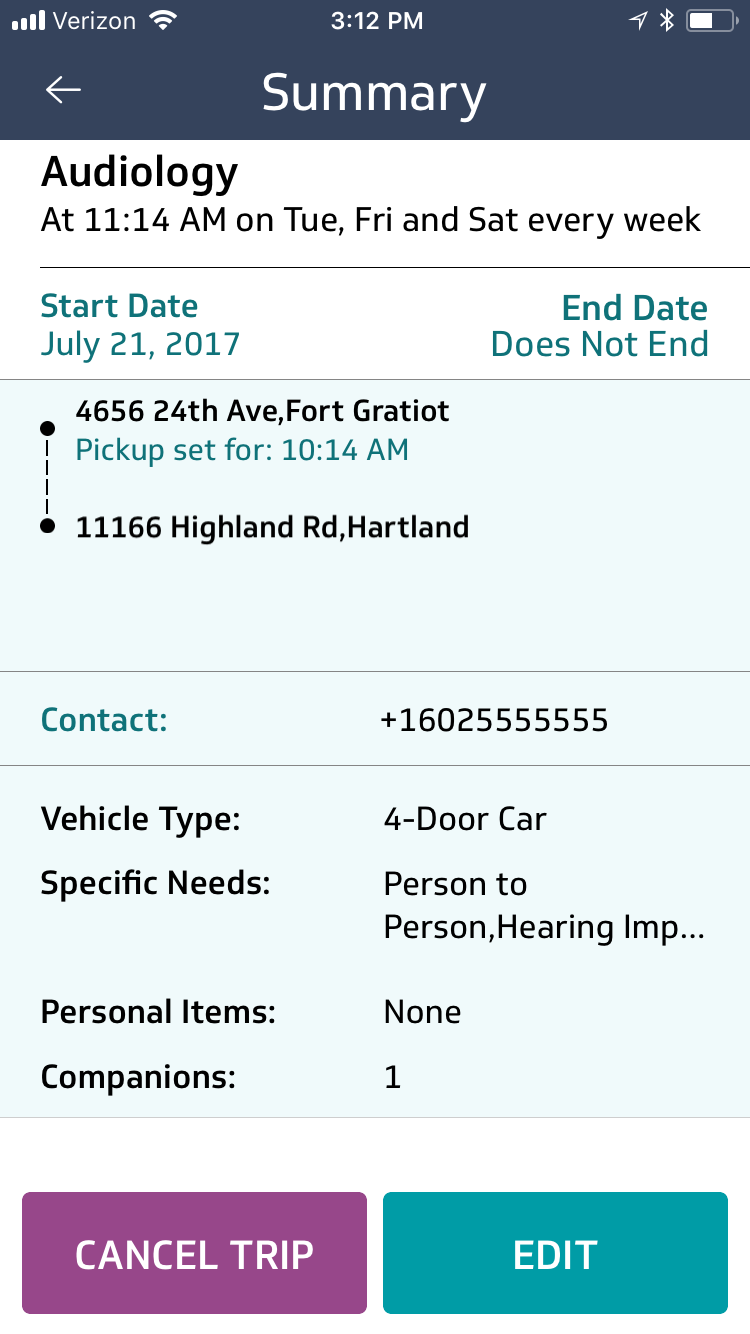 2. Confirm you'd like to cancel the next trip in this schedule by tapping Yes on the confirmation screen.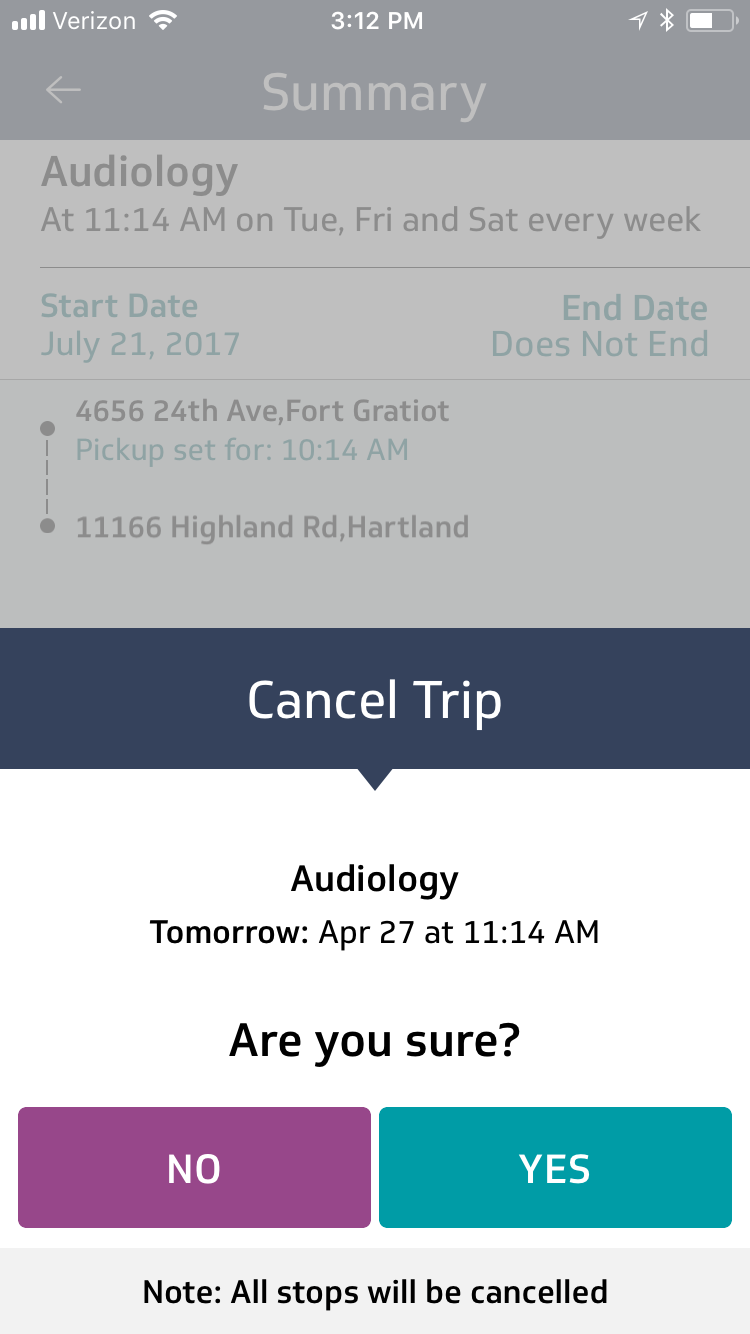 3. After confirming cancellation of the next trip in your schedule, you will get a message to cancel all trips in that schedule. To cancel the full schedule, tap Cancel Schedule. If you only want to cancel that single trip in the schedule, just tap No, I'm done.